Renters will be able to link directly to all current specials on their phones, instantly!
By texting the
keyword: Specials

To: 313131
They will instantly receive a link to view all current rent specials.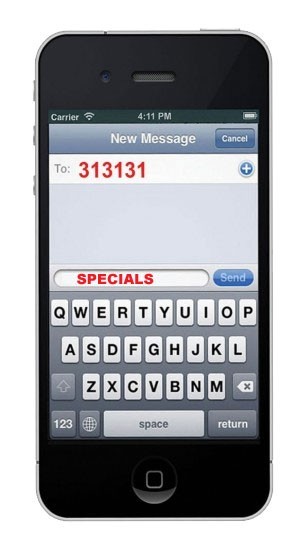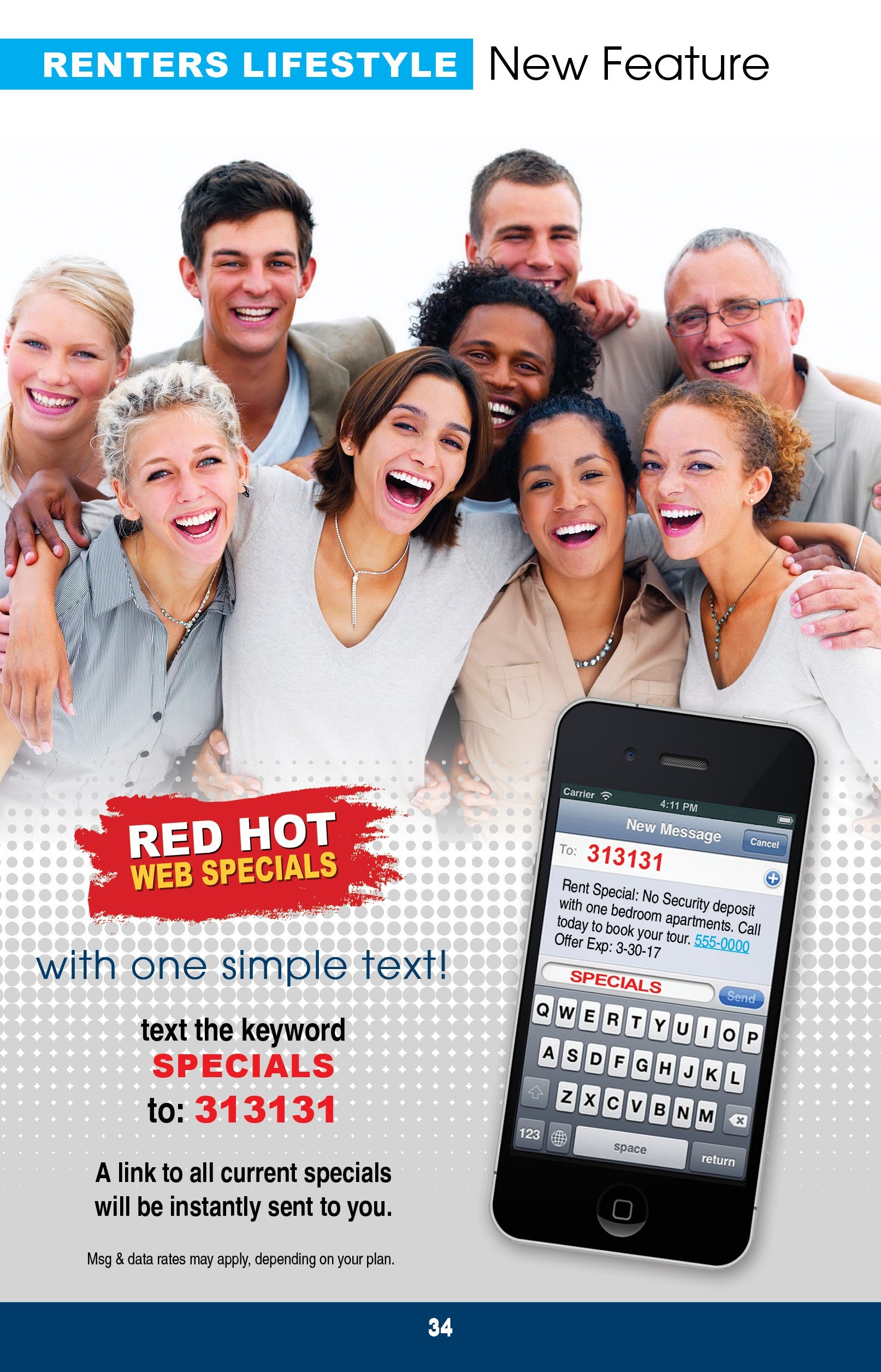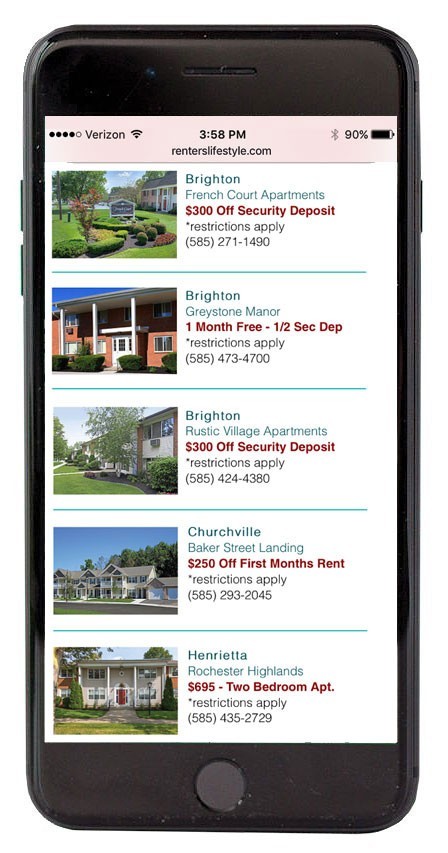 They will click on the link and it will take them to our website with a running list of rent specials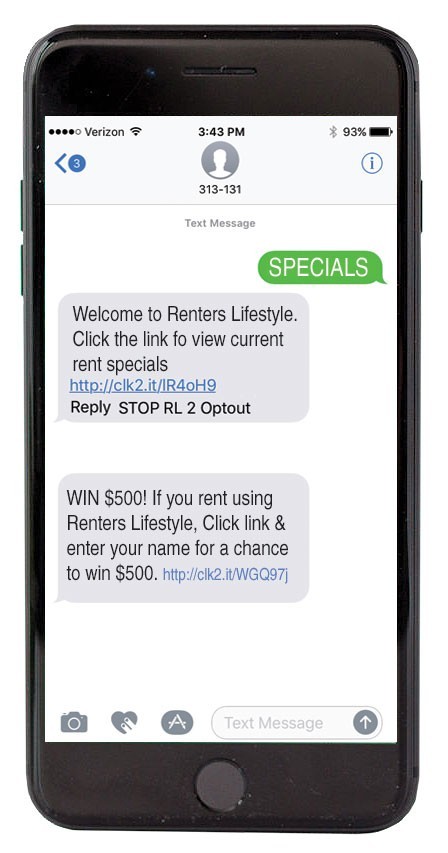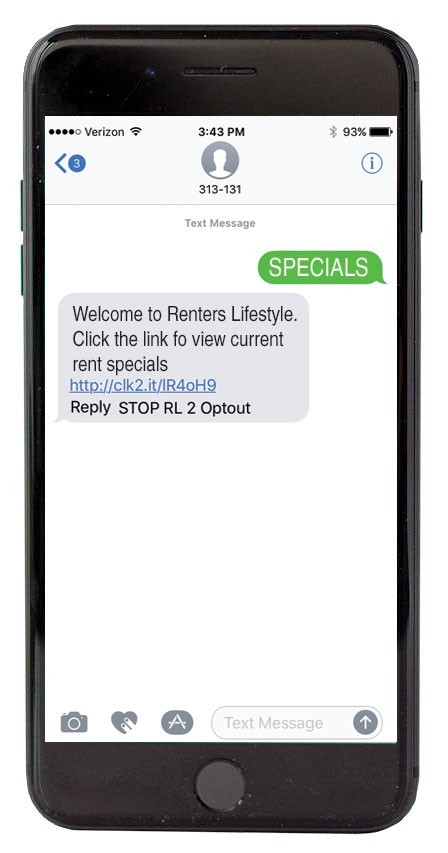 We follow Up with a 2nd pre-scheduled message to further entice an action.
For More Information.
585-230-8400

FAQ
How much does it cost?

Zero. Nothing. Nada!

How often can I change the special?
Any day, anytime!
Does it need to stay up for the duration of the magazine issue?
No! We can take it down anytime.
Do I need an ad in the book to be on there?
Yes, yes you do!

Can I get my own personal keyword?
No! As this new feature evolved and we added the keyword "specials" we found that it
diminished all other keyword results. So we're sticking with one popular keyword.